Frio's new lighting mounts permit you placement external LED panels and flashguns specifically where you want them, with no the fuss (and vacation hazard) of lights stands. With a range of clamps, arms and suction pads, they can put your lights in the great place even in the tightest spaces.
They're centered all over the Frio Hold, a small but invaluable 'cold shoe' adaptor. On the top it has a slide-in accent mount for any off-digital camera flashguns or LED panels built for digital camera hotshots, and on the underside it has 1/4-inch and 3/8-inch screw holds for attaching to a tripod.
Cold sneakers are great for off-digital camera lights. They are 'cold' since there are no electrical connections, so the Frio Maintain is equally affordable and usually takes up nearly no place at all in your camera bag. LED panels don't will need electrical connections, and off-digicam flash is managed wirelessly, so a chilly shoe is fine.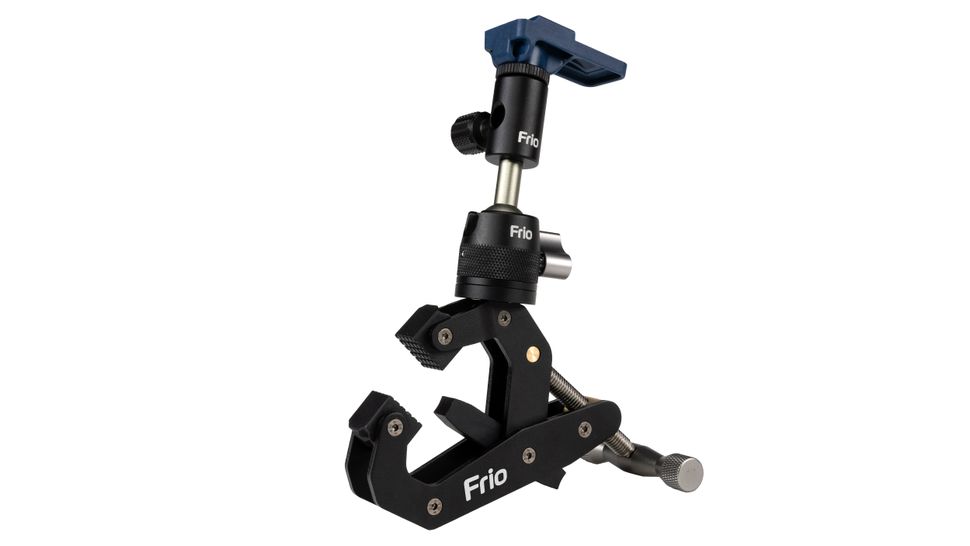 Get a grip!
The New Frio attachments take the thought even further. You no for a longer period require a bulky tripod or lighting stand to mount your light on, as these attachments allow you placement it in all types of inaccessible corners with out using up any excess area.
Frio Maintain: This is the cold shoe adaptor alone. It costs $12.99 singly or £34.99 as a three-pack. You can mount it straight on a tripod or any of the New Frio extras.
Frio Grasp: This is basically a ball head on an adjustable clamp, supplying 360-degree orientation and great for tabletops, railings, poles and more. It will come in Bigi ($89.99) and Mini ($79.99) variations.
Frio Arch: A 360-degree articulating ball head and shaft for attaching the Frio Maintain to light stands or tripods and presenting significantly larger independence of motion ($49.99).
Frio Cling: A vacuum run suction pad to attach to mirrors, windows and other clean surfaces with a ball head for entire articulation ($99.99)
Frio Stand: The Frio Stand has a newborn 5/8-in female pin receptor that mounts to arms, light-weight stands, C-stands, roller stands, wall plates—or any normal grip gear ($39.99)
Frio Reach: Developed in conjunction with Tether Equipment, this is a jointed arm with a hefty-obligation clamp at one particular end and a Frio Stand at the other ($170)
• Browse Frio products and solutions at B&H
• Search Frio equipment at Wex
Browse more:
• Best flashguns
• Very best LED panels
• Very best lighting stands
• Very best reflectors